Your Local Indoor Air Quality Specialist
Indoor air quality can make your home or business more comfortable or more hazardous, depending on the system and maintenance plan you have in place. But you don't have to figure out how to evaluate indoor air quality yourself – Cafco Services is here to help. We are a family business that cares about the health of your family and the success of your business.
Start With a Professional Evaluation
Cafco Services is a leading indoor air quality specialist serving customers throughout the Cincinnati area. Our customer-focused team is here to help you identify pollutants and resolve issues with your HVAC system that might be negatively affecting the air quality inside your home or business. Common pollutants include:
Dust & pollen
Viruses & bacteria
Pet dander
Volatile organic compounds (VOCs)
Carbon dioxide buildup due to poor ventilation
High humidity levels that encourage the growth of mold & mildew
iWave® Air Purifier

Due to the coronavirus outbreak, many customers are investing in air purification systems to protect their health. Cafco Services recommends and installs the iWave® family of air purifiers. In independent lab testing, iWave products have proven to significantly reduce many pathogens, including viruses related to coronavirus. This includes viruses spreading through the air and living on hard, nonporous surfaces.
iWave can be installed in any duct air conditioning system. As air passes over the iWave device, it generates ions that remove the hydrogen molecules from harmful pathogens, causing them to die. The ions also attach to pollen and other allergens, causing them to clump together until they are large enough to be filtered out by the air filter in your ventilation system.
Residential & commercial purification systems available
Kills viruses, bacteria & mold
Reduces allergens and other airborne particles
No harmful byproducts
Self-cleaning design
3-year limited warranty
Fresh-Aire UV® Germicidal Light System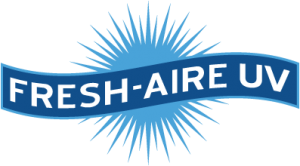 This system is designed for commercial HVAC applications. The Blue-Tube XL light uses ultraviolet germicidal irradiation as a practical and cost-effective solution to maintaining indoor air quality in large commercial spaces.
Sterilizes airborne viruses, bacteria & allergens
Guaranteed 99.9% disinfection of surfaces
Improves indoor air quality
Improves HVAC system efficiency
Lifetime warranty
Contact an Indoor Air Quality Specialist Today
Cafco Services can answer all your questions about indoor air quality and the products and services we offer to protect your health. To get in touch, call us at (513) 242-3400 or message us through our online contact form today.