Have you checked your HVAC system recently? If you haven't already, then now is the perfect time. By making sure your HVAC unit is in good shape, you won't have to worry about it leaving you cold (literally) not just this fall, but in the winter months ahead. Cafco Services, the premier expert in refrigeration equipment services in the area, has put together this to-do list to help you get started on your fall HVAC maintenance.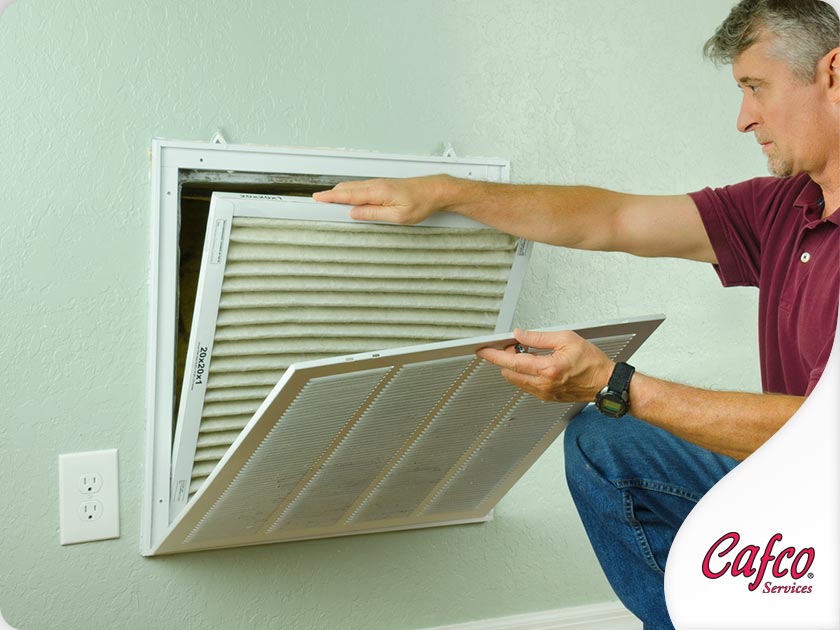 Air Filters
Air filters are integral to proper airflow and good indoor air quality, so take a look at them first. This means you should:
Check your air filter for dust, dirt, debris and other contaminants that can hamper your HVAC system's ability to distribute heated air throughout your home.
Replace your air filters when they're contaminated, even if they haven't reached the three-month mark.
Inspect the vent registers, making sure they're not blocked by furniture, carpets or other objects that can affect smooth airflow in the room.
 Exterior HVAC Units
Don't forget about your outdoor unit. To ensure smooth, worry-free operation this season, you should:
Gently brush away any leaves, grass clippings or other debris that may have gathered on the unit.
If you feel like your outdoor HVAC unit needs a thorough cleaning, turn to one of the leading HVAC companies in the area, Cafco Services, to perform the task.
Any encroaching greenery should be trimmed back to reduce the potential of debris accumulation around the system. Avoid storing or placing outdoor furniture and other items in the area immediately surrounding the unit.
Heating System
A dip in temperature is typical of fall. To ensure your home remains warm and cozy this season, have your heating system checked by an HVAC professional. But first, make sure to:
Fire up your heating system for a test run. Note any possible issues with its operation.
Keep the area around your heating system clear of any items, especially flammable or combustible ones. These include rags, wood, gasoline, paint and cleaners.
Call a trusted local HVAC contractor like Cafco Services for a comprehensive inspection and tune-up of your heating system.
In addition to being your go-to choice for quality HVAC filter products, Cafco Services can also handle your fall HVAC maintenance needs. With our top-tier solutions, we'll keep your home comfortable and energy efficient this season. We proudly serve Cincinnati, OH, and nearby areas. Call us today at (513) 242-3400 or fill out this contact form to schedule your consultation.