You'll need to consider many important factors when investing in a new HVAC system. These aren't limited to size, energy performance, type or brand name–you also have to take warranty coverage into account. A solid HVAC warranty can add an extra layer of protection to your investment. That's why you'll want to make sure you don't inadvertently void it–and there are many things that can! Here Cafco Services, the premier expert in refrigeration equipment services, shares how not to void your HVAC warranty.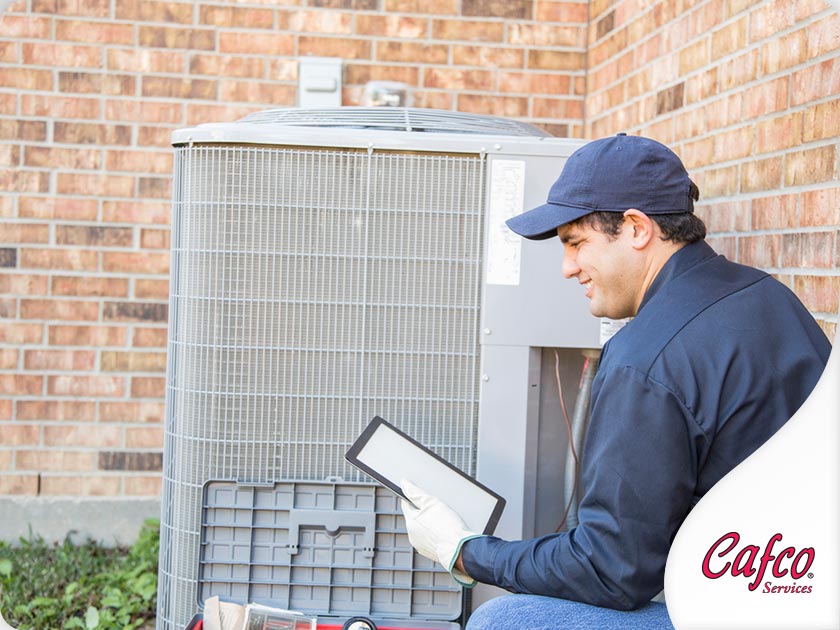 What Type of Warranty Does Your HVAC System Have?
Purchasing a new heating and cooling system is a huge, costly investment. You won't want to have to cover even more expenses down the road because of extensive repair work, so make sure your new HVAC system comes with solid warranties–and try not to do anything that will nullify them. These warranties typically come in two types, which include:
Manufacturer's HVAC Warranty. Most HVAC manufacturers offer excellent equipment warranties that cover the system throughout its life. It's always best to choose a good HVAC brand that stands behind their products for more than a couple of years. This is especially crucial with systems that are supposed to last for 20 years or more. Here's one thing to keep in mind. however–an HVAC system with a lifetime limited warranty may not cover labor expenses, or may only cover them during the first year.
Labor HVAC Warranty. While equipment warranties are more or less the same between HVAC manufacturers, the labor warranty varies widely in quality. Leading HVAC companies may offer a labor warranty that lasts the life of a heating system or air conditioner. Some, however, may require you to pay extra for a service warranty. For this reason, make sure to pay careful attention to the coverage offered by your choice of HVAC contractor.
If you want to keep your HVAC warranty intact, it's essential to learn more about it. This means reading the fine print–a simple, innocent mistake, after all, can nullify an entire warranty if you're not careful. Here's what you can do to avoid this:
Register your system. You activate your HVAC warranty by making sure your system is registered. This usually needs to be done within a specific window of time, so take care of it soon after your heating and cooling system is installed. If you work with Cafco Services, your trusted source of quality HVAC filter products, for your HVAC installation, we can handle the registration for you. This way, you no longer have to worry about forgetting this step.
Avoid using mismatched or unauthorized parts. Your HVAC system is designed to work with a particular set of components. It won't make sense for a manufacturer to offer a warranty that includes coverage on parts made by another manufacturer. So, if you're having work done on your HVAC system, make sure the contractor is using authorized parts to avoid nullifying your warranty.
Work with a certified, licensed HVAC contractor. It's definitely possible to void your HVAC warranty immediately after your new system is installed–but only if you hire the wrong type of contractor. Do your homework when choosing an HVAC professional for your project. Here are some of the qualities you should look for:
Experience. The last thing you want is poor workmanship that leads to expensive callbacks. Look for someone who already has decades of industry experience under their belt, such as Cafco Services, one of the top HVAC companies in the area. We've been in business since 1945, providing both home and business owners with only the highest-quality HVAC solutions. When you turn to us for your installation, you can expect us to complete the job perfectly the first time.
Licensing and insurance. Make sure they're eligible to do HVAC work in your area by asking to see the necessary business licensing. Check for insurance coverage, as well. This way, you remain covered should anything untoward occur on your property during the HVAC installation. Cafco Services will be more than happy to show you our credentials should you ask us.
Reliability. Work with someone who can be available 24 hours a day, seven days a week. If you turn to Cafco Services, we guarantee we'll be there to respond to your HVAC problems and requests within a day. In fact, our representatives can be on site in under five hours. We aim for complete client satisfaction and get it every time–just check out our rave reviews!
Certifications. From heating, cooling and commercial refrigeration systems to HVAC filter products, Cafco Services definitely deliver.s Because we're a certified company, we carry only top-tier options from the leading brands that not only provide reliable, energy-saving performance, but come with solid warranty coverage for your protection, as well.
If Cafco Services has installed your new HVAC system, make sure it's us you call again should it develop issues. Turning to someone other than the original installer for HVAC solutions can void your warranty.
Keep Up with HVAC Maintenance
If you need to have work done on your heating or cooling system, you may be asked to show proof that you've been meeting its maintenance requirements. Overlooking necessary system maintenance is one sure way to nullify your HVAC warranty. But here's one simple way to prevent this: sign up for a comprehensive preventive maintenance program from Cafco Services.
We're not just your go-to choice for refrigeration equipment services–we can also handle your HVAC maintenance needs. With our special program, we can effectively care for your system, ensuring it remains in top form no matter the season with our HVAC inspections and tune-ups. By preventing equipment breakdowns and dealing with any issues before they worsen, you no longer have to worry about business downtime or going without heating or cooling on the coldest winter or hottest summer days.
Keeping your HVAC warranty intact is worry-free when you work with a premier heating and air conditioning company like Cafco Services. We proudly serve the areas in and around West Chester and Cincinnati, OH. Call us today at (513) 242-3400 or fill out this contact form to schedule your consultation. We'd love to hear from you!